Boat Cruise Adventure
During the high-water months of June to September, we provide extensive day-long boat excursions and overnight safaris in the Okavango delta.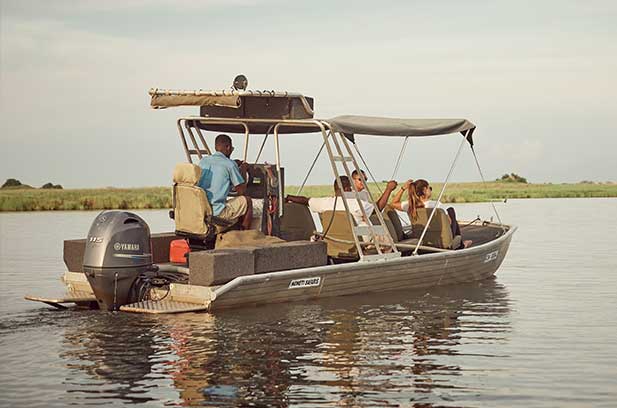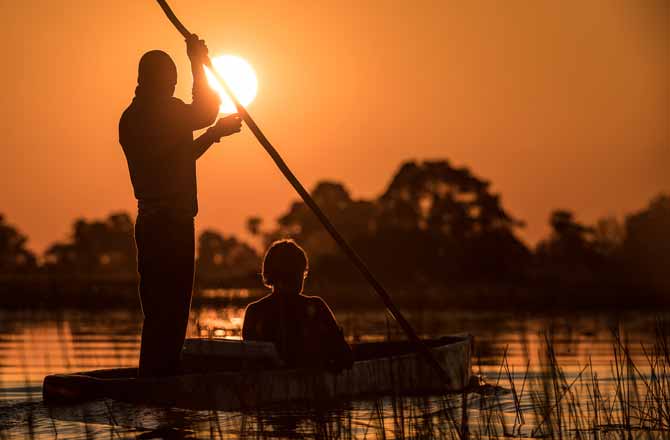 MOKORO
One of the most therapeutic cultural activities available on our tour is the traditional Mokoro Day Trip. This is a highly recommended excursion for anyone on a quest for a true African adventure.
Mokoro From TRL in the Thamalakane River Can leave any time of the day for 1 – 2 hours. (WATER ACTIVITIES DEPENDENT ON WATER LEVELS)
read more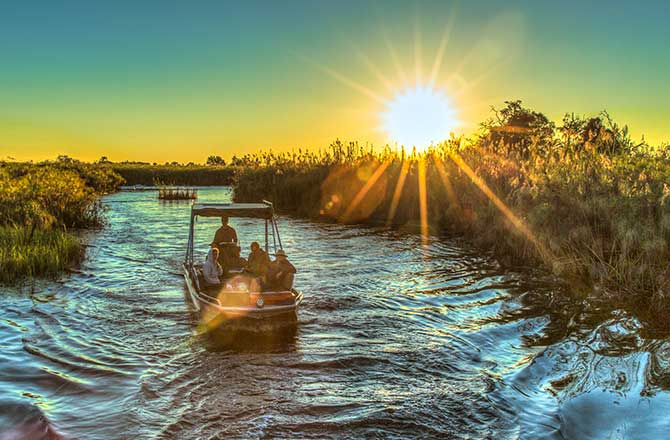 Boat Cruise
We offer sunset boat cruises on the Thamalakane river overlooking the Maun wilderness, (dependant on water levels). The tours and services on offer are definitely a great way to kick-start a memorable African adventure in Botswana.
From 08h00 – 16h00+ 1 guided walk + Entrance fees into park. Lunch packs + 2 waters pp Explore the Delta waterways by boat. (WATER ACTIVITIES DEPENDENT ON WATER LEVELS)
read know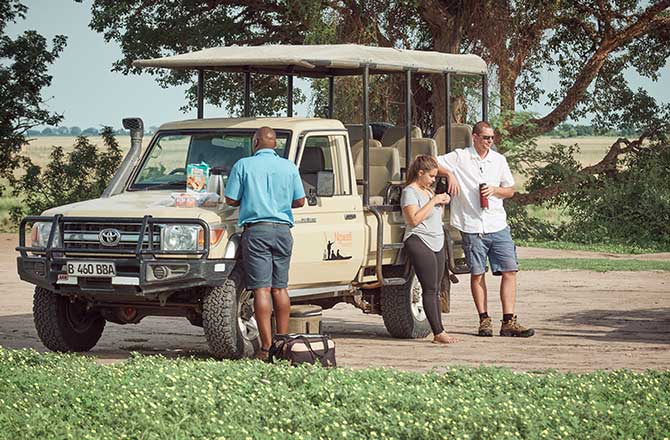 Game Viewing
One of our property is at the heart of a phenomenal safari gateway to the famous Moremi Game Reserve. We offer full day game drive excursions. Game drives are done by qualified guides on a 9-seater game viewer.
Moremi Day Trip: Leaving the Lodge from 05h30 – 17h00 Breakfast and Lunch packs + 2 waters pp and park fees Professional guide with open game viewer
read know
PROUD AFRICAN DESTINATIONS
Also Book at Thamalakane
River Lodge
For online booking and enquiries visit www.trlmaun.com
Accommodation.

Camping Equipment Hire.

Safari Activities.

Vehicle Hire.

Special Requests.
read more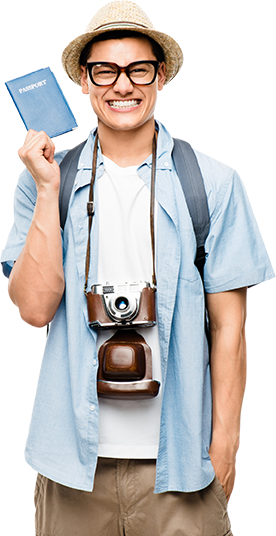 contact us
Just pack and go! Let leave your travel plan to travel experts!